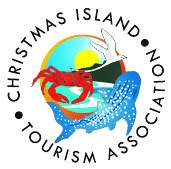 Rising majestically from the tropical depths of the vast Indian ocean, and surrounded by azure waters lies a stunning
Natural Wonder: Christmas Island
Its name alone is intriguing and stirs interest.
We invite you to uncover the remarkable surprises of this island full of natural wonders: from the unique annual red crab migration to rare and unusual birds and glorious deserted beaches, yet it also displays a curious amalgam of cultures, history and industry, emerging as a place where all these elements create a truly unusual travel experience.
Christmas Island boasts some of the best scuba diving trips in Australia and has some of the longest drop-offs in the world. The island rises dramatically from the edge of the Java Trench, Indian Ocean's deepest point. This contributes to the endless kilometres of spectacular drop-off diving with most walls being only 20 metres from the shoreline.
Our scuba diving trips boast endless kilometres of spectacular wall diving, untouched corals, hundreds of species of tropical fish, dolphins, whalesharks, warm clear water, the opportunity to see magnificent marine life – what more could you expect from the ultimate scuba diving trip and experience?
Christmas Island is surrounded by a narrow tropical reef which plunges into a bottomless abyss. This makes it the perfect destination for scuba diving trips! This reef is laced with many unspoiled corals and abundant species of marine life. The northern coast in particular boasts some of the most unspoiled corals in the world such as Acropora and plate corals which play host to a wide variety of small tropical species such as surgeon fish, wrasse, butterfly fish, gobies, anemones, eels and many others which are a photographers delight.
You may also be paid a visit by one of the larger locals on your scuba diving trip. Pelagics like rainbow runner, trevally and tuna cruise along the walls and the occasional shark comes up for a curious look.
You could be graced with the presence of the majestic whaleshark. An encounter with one of these gentle giants who often visit any time between November and April is an experience on your scuba diving trip that you don't want to miss!!