Rainforest to Reef Charity Book Auction

In conjunction with Australia's leading photobook company Momento Pro , and to support Rainforest Rescue in their #realconservation efforts, photographers Darren Jew + Jasmine Carey collaborated to produce an exquisite, 100 page, one-of-a-kind, hard-cover photo book titled "Rainforest to Reef".
The photo book features Jasmine + Darren's stunning images, celebrating the intimate connections between two of our planet's most biologically diverse and species-rich ecosystems – Australia's Daintree Rainforest, and the Great Barrier Reef.
"One of the things we must urgently do is to improve the quality of the water flowing from the land to the reef. We know that rescuing and restoring coastal rainforest adjacent to the GBR will help filter the runoff and improve the health of the corals" explained Darren. "We wanted to create something unique and very special – something that brought our love for these two amazing eco-systems to the page."
"The reef and the rainforest are indelibly linked by the water cycle. Our book is an exploration and showcase of their interdependence" said Jasmine. "We're so glad our work can help support Rainforest Rescue's amazing work in the Daintree".
This one-only hand-crafted collectible was secured by a lucky new owner for an undisclosed amount via the silent auction held during the Underwater Tour Show on May 23 2021. The funds raised through the auction will help restore and protect rainforests forever.

Momento Pro Book Specifications:
Grand size (297x297mm) hardcover photo book

100 pages, Satin 170 paper

Black end pages

Embossed linen cover

Printed book box

Visit Momento Pro and see how easy it is to produce your own fine-quality photo book.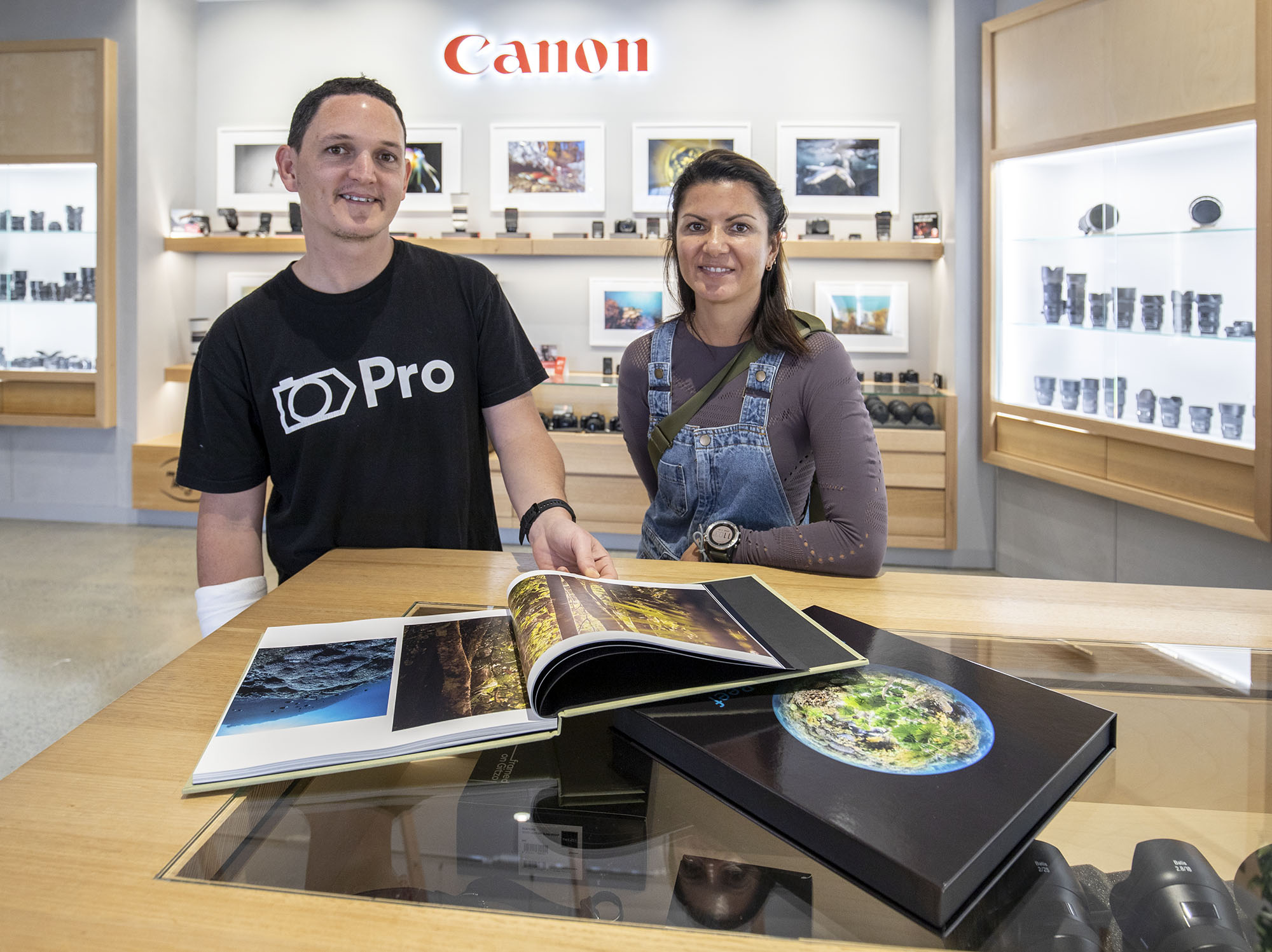 Winner of the Rainforest to Reef Charity Book Auction, Phill Joshua, with photographer and Rainforest Rescue Ambassador, Jasmine Carey at CameraPro in Brisbane.