Thank you!
For Purchasing a Ticket to the 2021 Underwater Tour Show.
Please find below some complimentary Phone Wall Papers for 'Lovers of the Ocean' to download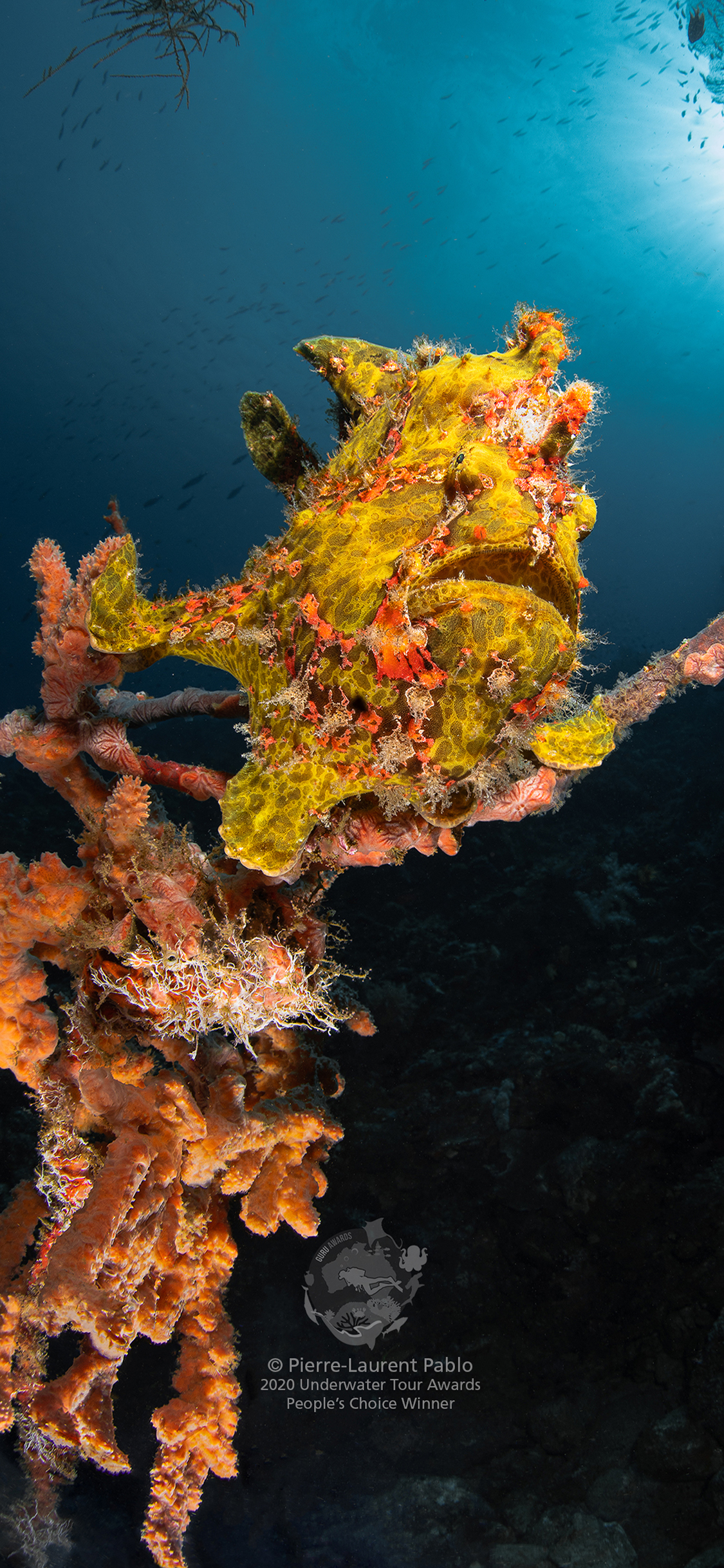 Pierre-Laurent Pablo, France
Winner 2020 People's Choice Award
'Frog Fish'
'My own challenge is to take a picture I like. I like to see the perfect angle light etc… and say to myself I couldn't do better. Because if you missed, this moment is gone forever. Tomorrow won't be the same conditions of visibility, position etc. The challenge is to reflect reality and give the best chance to the animal to be well represented. '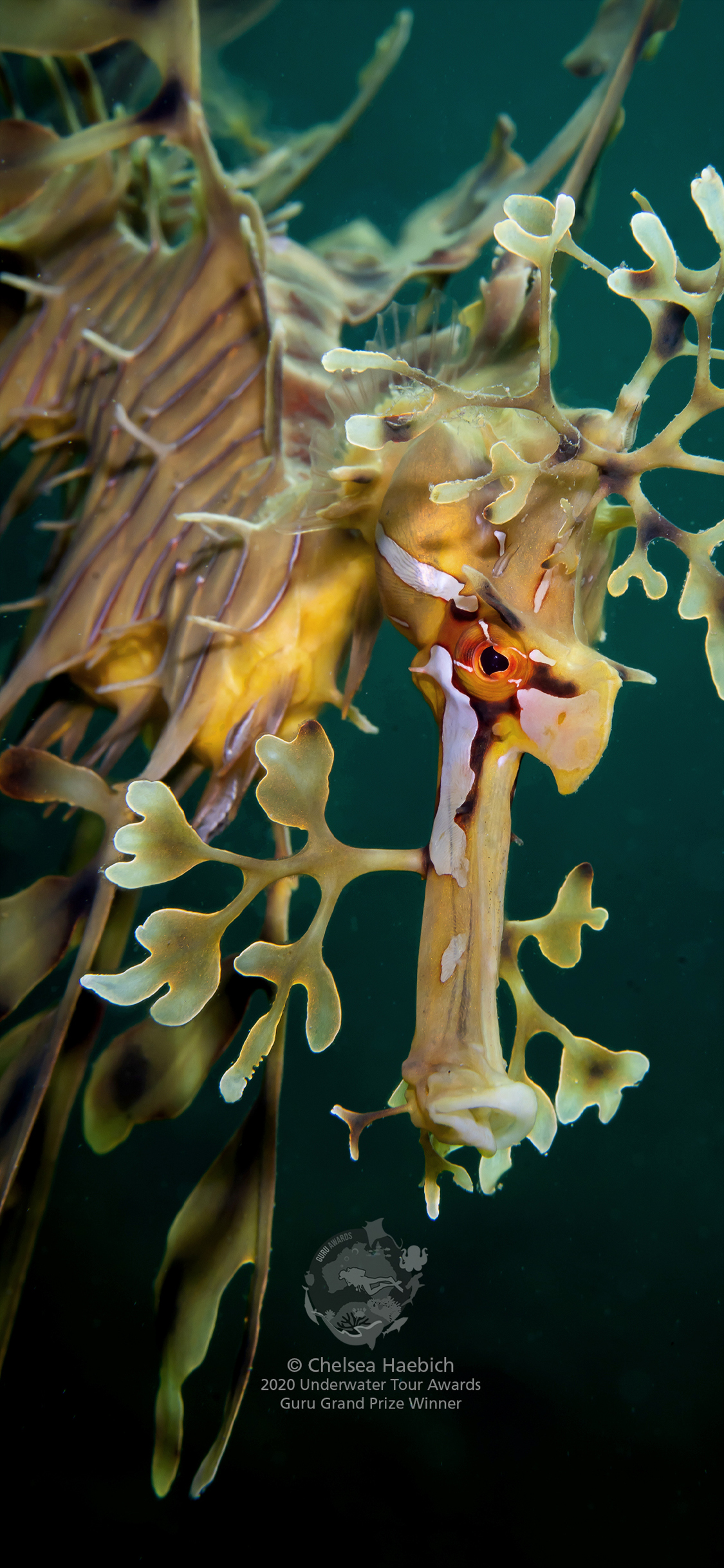 Chelsea Haebich, Australia
2020 Guru Grand Prize Winner
'Sea Dragon'
' I love to capture character as it gives people something to relate to when they look at an image.  Marine life is so often seen as cold and glassy eyed. I try and capture their personalities, or at least the personalities I see! I want people to connect and find something they love in a world they could never image themselves entering.'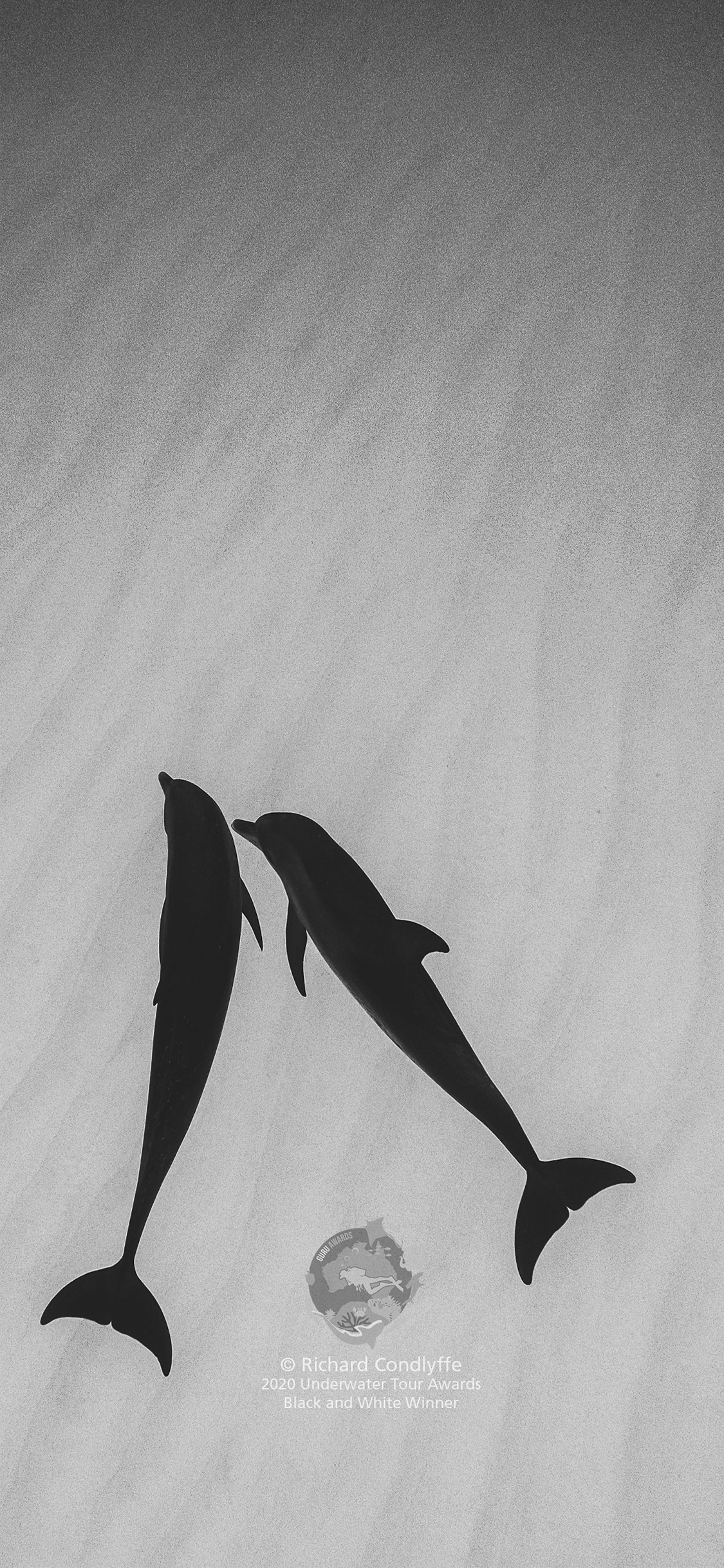 Richard Condlyffe,  USA 
Winner 2020 Underwater Black and White Category
'Spotted dolphins'
'I would say my challenge is to not "chase" the shot. To get the best composition requires patience and positioning, and sometimes doesn't happen at all – you've got to be OK with that. I'm very proud to have won this award and it further fuels my passion and confidence for creating great underwater images'
Don't forget to get your ticket/s for the Live Show!